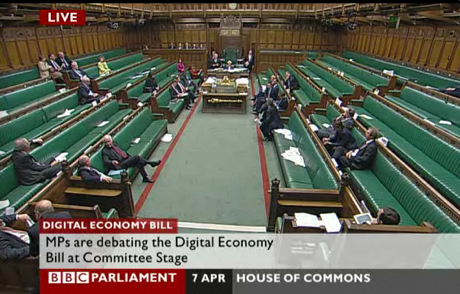 The government forced through the controversial digital economy bill with the aid of the Conservative party, attaining a crucial third reading – which means it will get royal assent and become law – after just two hours of debate in the Commons.
Earlier the government removed its proposed clause 18, which could have given it sweeping powers to block sites, but replaced it with an amendment to clause 8 of the bill. The new clause allows the secretary of state for business to order the blocking of "a location on the internet which the court is satisfied has been, is being or is likely to be used for or in connection with an activity that infringes copyright".
A new law in the UK now means that ISP's in Britain will be forced to feed information to the government about users actions online. ISP's will be forced to disconnet users who infringe upon copyright for fears of being fined up to £250,000 if they do not and ISP's will also be forced upon the secretary of states say so to completely block sites like this and many others from UK access.
This is Sux